MISSION STATEMENT
Armenian Creatives meet to exchange developments in our artistic ideas and identities. A free-form get-together provides the setting to discuss projects that may or may not have to do with being Armenian, cultivating a community of integral support and infectious creativity. Initiated to hold a space that we couldn't find prior, through these gatherings we aim to empower and liberate inventiveness, imagination, and individuality—sharing our different knowns along with our imminent futures and hopes.
These monthly meetings may manifest over a meal cooked together, as well as through publication, printed or digital. We aim to archive a portion of each gathering, not only to tell stories of the past, or to exist for future eyes, but to balance the presence shared in a moment.
Armenian Creatives formed in Brooklyn, NY, but with the natural momentums of members following new dreams we now find ourselves in various corners of the world and aim to touch base through satellite choreography as much as possible. A majority of us still find ourselves in New York.
READ MORE HERE.
Images courtesy of Cassandra Tavukciyan and Google
CURRENT PROJECTS
Ժամանակամիջոցներ —
Ստեղծագործական գրութիւն հայերէնով։
A gathering series —
Creative writing in Armenian
Միացէ՛ք մեզ առցանց մէկ ժամ, հայերէն լսելու, արտայայտելու, եւ ազատ գրութիւններ բաժնելու։
Join us in the virtual realm to hear, express, and share in free-form written Armenian.
Մեր երկրորդ նիստին Մայիս 21 10a PST/1p EST, ներշնչուած Գրիգոր Պըլտեանի Ինքնութիւն - Սփիւռք երկին մէկ գլուխէն՝ «Քառուղին», իւրաքնչիւրս գրութիւններով պիտի պատասխանենք հետեւեալ խօսքին. «Ինքնութեան տագնապը հարկատու է դէպքին։»
For our second session on Saturday May 21 at 10a PST/1p EST, we will draw inspiration from a chapter of Krikor Beledian's Identity - Diaspora titled "Crossroad," and respond to the following prompt: "Identity conflict is a tributary for the event."
- Հոս արձանագրեցէ՛ք
- Հատուածը կարդացէք նիստէն առաջ (եթէ կարելի ըլլայ) , եւ խօսքին մասին անդրադարձէք,
- Թուղթ ու մատիտ բերէ՛ք։
-
Sign-up here
- Read the short chapter (if possible) before the meeting, and reflect on the prompt;
- Come with a pencil and paper.
---
ARMENIAN RECORD ARCHIVE
LISTENING SESSION
Sunday, May 22, 10a PST/1 p EST
Join
here
---
Museum of Forgotten Belongings — call for submissions
Kamee and Knar are working on a project through Armenian Creatives called the Museum of Forgotten Belongings, an installation that collects and exhibits objects from our past or artifacts from ancestors that we have lost or don't have in our possession (anymore).
One example object is a tailored suit made by my grandfather. He was a celebrated tailor in Beirut, but no one kept any of the suits he created and I have never seen one. We want to put together a collection of objects like this from the SWANA region.
If you'd like to participate, you'd be responding
(in a google form)
to the following prompt:
"What ancestral belongings, objects or artifacts have you lost? They can be precious, mundane, real or invented. You may have heard about them through family, or seen them in photographs, and so on. Give it a title, describe the materials, and tell us the story behind it."
By reconnecting with these objects, we invite you to dream up stories of the places you have never been but still feel like you belong to; to imagine into the everyday lives of our ancestors that we are out of touch with, the histories and memories that feel fragmented or absent.
We would create illustrations of each object and curate them as though they were part of a museum exhibit.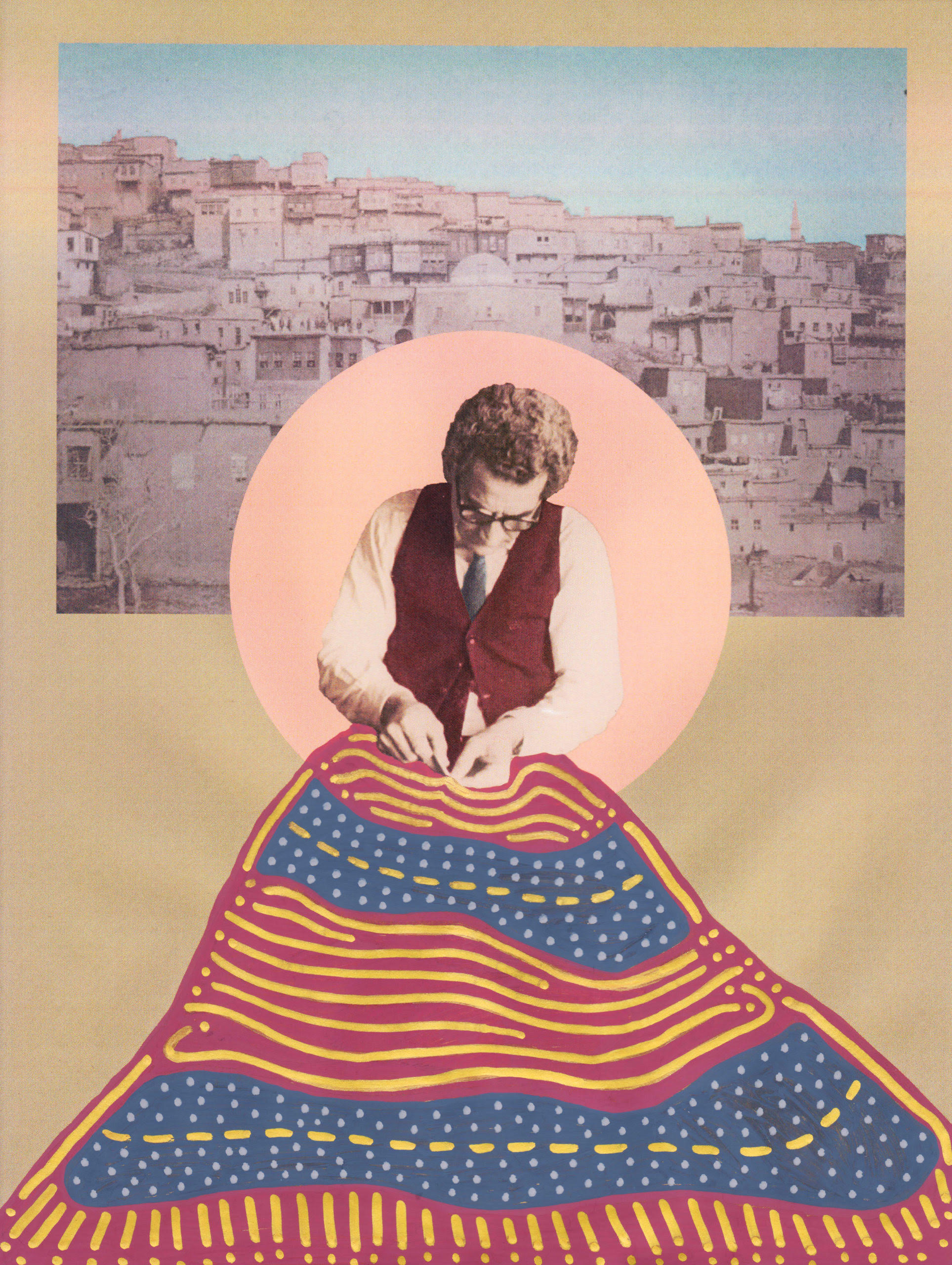 TRANSCRIPTION—
THE SPACE BEFORE TRANSLATION
A collection of gatherings and collaborations, transcribed for the printed page,
Transcription—the Space Before Translation
is both love letter and testimony, correspondence and assembly, offered from and for members of our group, the Armenian Creatives.
Contributors: Kamee Abrahamian, Arpi Adamyan, Harry Berberian, Angel Deradoorian, Katie Giritlian, Alina Gregorian, Kohar Minassian, Rehan Miskci, Caroline Partamian, Anahit Pogosian (and Hakop), Emily Stamboulian, Mher Tarakjian, Emma Welty, you will find some more information about those who contributed
here
.*



The publication comes with a poster and a cookbook zine.



Published 2021
Publisher Armenian Creatives
Format paperback
ISBN 978-1-73647-240-8
Pages 114
Size 7" x 10"
*We would like to note that not everyone in Armenian Creatives is included in this publication, but we are humbled by their participation in our meetings.
ARMENIAN ALPHABET
Responsible for different letters, our group made and assembled a collective Armenian alphabet.
You can download the font for free
here
.
CONTRIBUTOR KEY
Աա, Բբ, Ծծ, Ղղ, Յյ , Ջջ, Ււ—Anahit + Hakop
Գգ, Րր—Kohar
Դդ, Եե, Զզ—Roubina
Էէ, Տտ—Emily
Եե—Linus
Թթ, Ժժ, Իի—Alina
Լլ, Ոո, Քք—Kamee
Խխ, Սս—Katie
Կկ, Ձձ—Angel
Հհ—Harry
Ճճ, Ցց—Justin
Մմ, Ռռ—Rehan
Նն, Չչ, Օօ—Leah
Շշ, Պպ—Souren
Վվ—Emma
Փփ, Ֆֆ—Caroline
ARCHIVE
We aim to archive a portion of each gathering, not only to tell stories of the past or to exist for future eyes, but to balance the presence shared in a moment.
READ MORE HERE.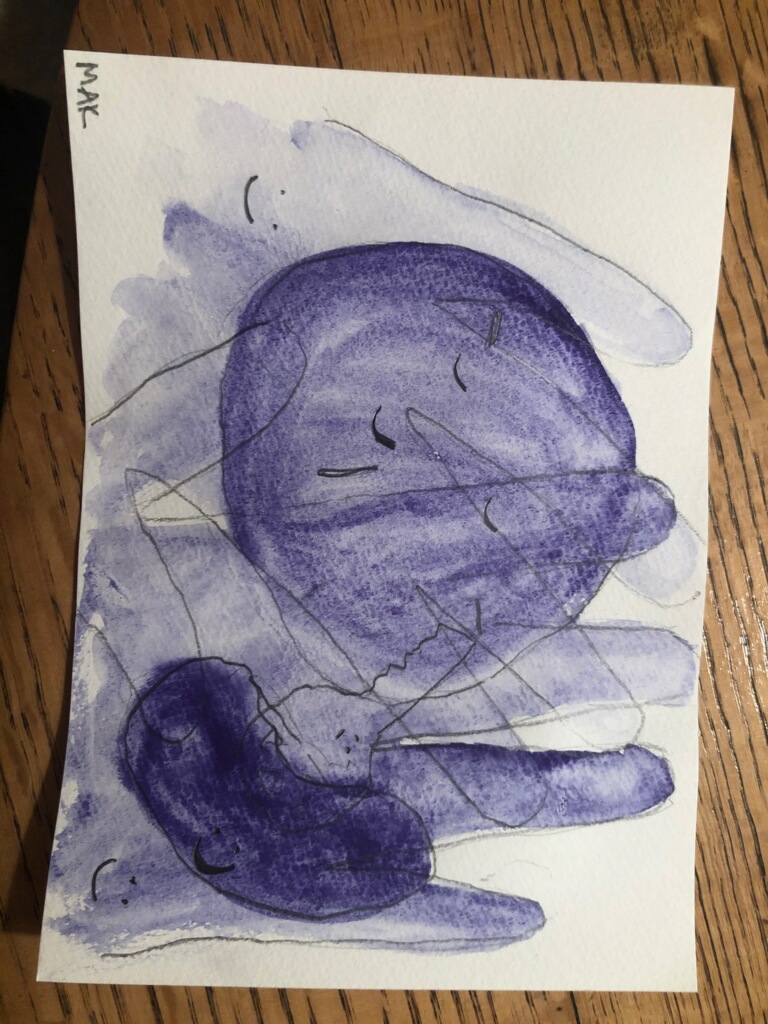 CONTACT
Welcome! We wonder how you found us but are so happy that you did! Are you interested in joining the Armenian Creatives, or perhaps learning more about the collective? Please send us a note! If interested in joining, we would love to hear more about you and your practice, your current location, and perhaps a few additional textures: what is something currently near you that brings you joy as you write to us? What is a food you've shared with loved ones that has surprised you in its delight? What have you been longing for in terms of community? We will add you to our email list so that we may stay in touch about future meetings and happenings. We look forward to meeting you.
Armenian Creatives
EMAIL US HERE.
Images courtesy of Rehan Miskci